Full -Service Gutter Guards Installation in Venice Florida
Reduce Gutter Cleaning with Guards
Gutter Guards Benefits Installation in Sarasota County, Venice, FL and Nearby
No Gutter installation, at least in our books, is complete without giving our clients the option of getting gutter guards installed. If anything, these offer next-level protection by preventing leaves and debris in general from entering the gutter line. It means your gutter becomes virtually maintenance-free, and you don't have to worry about rainwater getting backed up and blocked, which can lead to the gutter overflowing and smelling.
 We use the latest and best gutter guard, called the LeafBlaster PRO, stainless-steel micro-mesh system that keeps everything from leaves, pine needles to root grit out of the gutter.     
We also offer Englert MicroGuard gutter guard system that will not only eliminate blockage and the periodic need to clean your gutters but will also strengthen and protect them from the weight of snow and ice during Florida's winter months.     
Furthermore, both systems can be installed in any type of gutter or roof.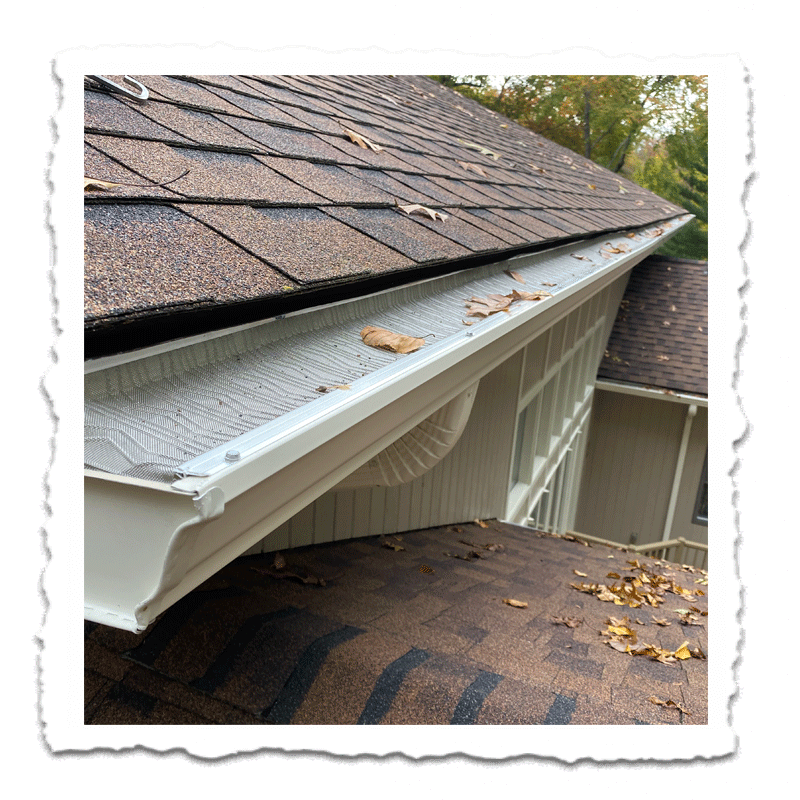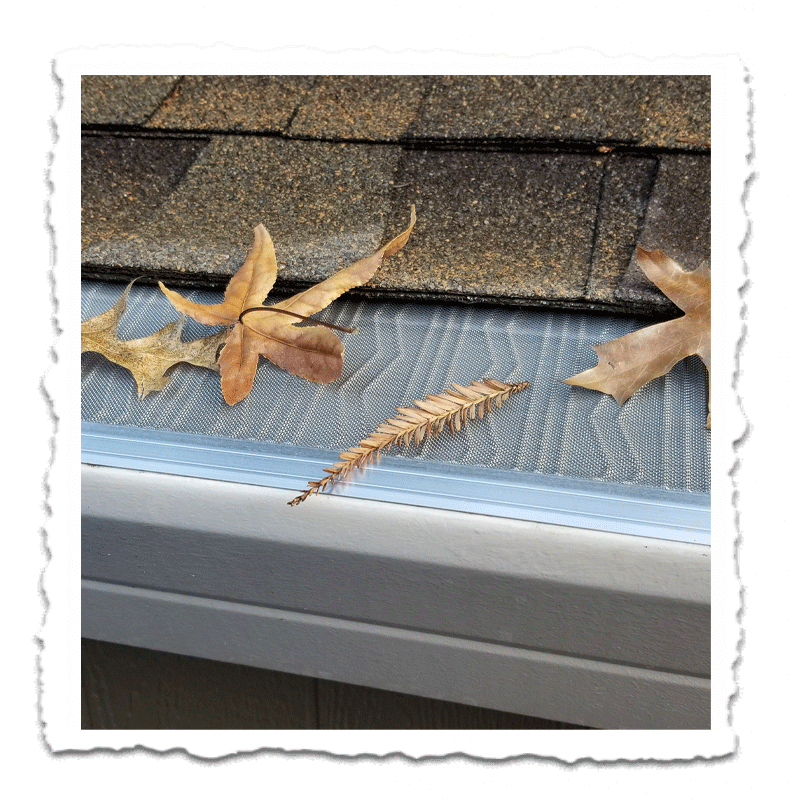 LeafBlaster micro-mesh rain Gutter Guard
We offer LeafBlaster PRO stainless steel micro-mesh gutter guard system that keep leaves, pine needles, and roof grit out of gutter while providing maximum water flow through your gutter.  LeafBlaster Pro can be installed on any type of the gutter and roof.
* Stainless steel mesh won't warp or crack like plastic or uPVC.
* Advanced trough technology,
* Industry-leading materials,
* 40 Year Warranty,
* Assembled with care in the USA 
Englert Gutter Guards System
The benefits of our MicroGuard leaf protection:
MicroGuard system is designed to keep small twigs, pine needles and debris from clogging gutters 

Great curb appeal – will not interfere with roof lines – it can be installed on all, or isolated sections of gutter with heavy exposure to trees – it's virtually invisible from the street so no one will notice it's there 

MicroGuard system will not penetrate roof shingles and therefore won't void roof warranties 

Maximum strength, constructed of heavy gauge 032 aluminum – won't bow, bend or separate from the gutter 

Quick and easy to install on almost any 5 or 6 inch gutter system 
Why Do I Need a Gutter Guards?
It is Important that you maintain your gutter systems at all the times to ensure that things are working as they should. Many times, this will require a ladder a good part of the day. However, it typically has to be done on a yearly basis. Our solution that will help prevent you from doing this is our gutter guard installation. A gutter guard significantly decreases the maintenance needed on your gutters. 
With the right gutter guard installation, you will no longer need to clean the inside of the gutters. They not only stop you from having to clean your gutter systems but stop the deterioration of foundation, mildew, rotter fascia, reducing the risk of overflow, landscape erosion, and other damages to your property.  
Instead of cleaning your gutters time and time again, you should look into installing gutter guards. Many times, clients are concerned about the upfront cost of gutter guard installation. However, the cost will quickly be paid for by the savings of having your gutters cleaned out a couple of times a year. If you are someone that cleans your gutters on your own, you will save all that time and effort, not to mention saving your home from possible damages that could carry a much higher cost.
Ideally, gutter guards are there to prevent the gutters from filling up with debris. But they also provide additional strength to the gutters during the winter. The added weight of snow and ice on top of the debris that fills the gutters and downspouts can really add up. This can cause the systems to break away from the home, which runs the risk of new gutters being put on throughout the house.
How We Got Started with Gutter Guards Installation 
Solving the gutter mystery on improving the gutters of our homes was important. We took the time to research the various gutter guard systems to find the best gutter guard systems that will work best for our clients. At first, we were skeptical about finding that perfect system. It wasn't until we found this system and started installing gutter guards that we saw the real benefits. This was a revolutionary way to protect our clients' gutters in various situations to remain clean and function properly.  
Professional Gutter Guards Installation in Sarasota County, Venice, FL and Nearby Areas
You may not be able to control the weather, but you do have control over the quality of your gutter & guards which means you have some control over how the weather affects your home or business.
Reliable Gutter Guards Service
Our gutter installation options include aluminum gutters and maintenance-free gutter guards. In fact, we focus a great deal of our planning on gutter protection which is why whatever we install will not need our attention anytime soon.
Excellent Durability
We also use the most durable and reputed gutter guards products from some of the leading names in the industry. That's why we can almost guarantee excellent service, with the majority of the guards we install lasting serveral years without the problem.
Family-owned and operated
Avanti gutters is a family-owned and operated gutter installation service. We offer customers a friendly, energetic, and professional working relationship. Our team feels good about working here, and will feel great about working with us.